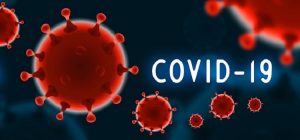 In this changing rental environment, the Scottish Government have introduced the Coronavirus (Scotland) Act 2020. This emergency legislation is primarily aimed at protecting those living in the rented sector and to prevent unnecessary evictions by landlords or letting agents. The Act which has brought in the temporary measures is limited for the duration of the Coronavirus outbreak and will initially be in force until 30 September 2020.
We have detailed the main landlord /tenant points of interest below;
Evictions
The Coronavirus Act 2020 has adjusted the tenant eviction process in Scotland, the act is applicable to all residential tenancies, private residential tenancy (PRT), Short Assured Tenancy and Assured Tenancies. The rules increase the minimum notice period for private tenants up to six months if there are no grounds involving antisocial behaviour, criminal activity or the landlord need to move into the property for use as their sole residence.
Move-in's
Tenants are allowed to move into properties where the tenancy has already been agreed or where absolutely necessary.
Face to face contact should be limited where possible. If there is no alternative social distancing should take place.
Roberts Residential Letting is adapting its business processes to limit unnecessary contact where possible, this includes, property video viewings, electronic signing of tenant agreements and inventories.
Safety certificates & property repairs
The legal obligation to provide all relevant safety certificates and for properties to meet the Repairing Standard remain in place.
If any of our tenants or contractors are showing signs of COVID-19 we will not allow the work to take place.
All our contractors will wear face masks, protective gloves and overshoes when in or around the property.
Where agents or landlords cannot get access to the property detailed records, dates and all communication to tenants and contractors must be kept.
Once restrictions are relaxed we will prioritise any missed safety certification.
Rent payments
Tenants have been advised to continue to pay rent and abide by all other terms of their tenancy agreement to the best of their ability. Landlords should offer support and understanding to tenants who may start to see their income fluctuate. An early conversation between landlord and tenant can help both parties to agree on a plan if tenants are struggling to pay their rent—this can include reaching a temporary agreement not to seek possession action for a period of time and instead accept a lower level of rent, or agree a plan to pay off arrears at a later date.
Universal Credit & government financial support
Tenants can apply for Universal Credit online and can receive up to a month's advance upfront without physically attending a jobcentre.
If individuals are suffering from Coronavirus or are required to stay at home and want to apply for Employment Support Allowance (ESA), the usual seven-day waiting period for new claimants will not apply.
If an individual cannot work due to Coronavirus and is eligible for Statutory Sick Pay (SSP), they will get it from day one, rather than from the fourth day of their illness. This applies retrospectively from 13 March 2020
People receiving benefits do not have to attend jobcentre appointments for three months, starting from 19 March 2020.
The government has increased the standard allowance in Universal Credit and the basic element in Working Tax Credit for one year
If individuals are already receiving Personal Independence Payments, ESA, Universal Credit or Industrial Injuries Disablement Benefit they will continue to receive their current payments as normal.
If you would like to find out more or have any questions about how the new measures will affect you, please do not hesitate to get in touch or give us a call on 0131 610 6161
---